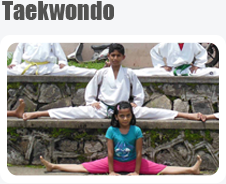 In today world, Self defense, physical fitness is very important.In taekwondo the students learn both.
Sports and Activities

For the all round development of the child the school has arranged special coaching in
Kho-Kho
Volleyball
Throwball
Football
Athletics
Taekwondo
Yoga
Elementary & Intermediate Drawing
Science Club
Literature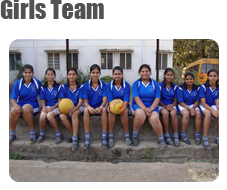 Girls say "Hum Bhi Kuch Kam Nahi". At R.S.E.M.S. they activity participate in team sports like Volley ball & Throwball.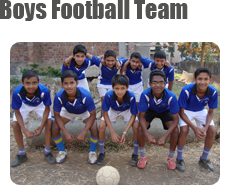 Kolhapur favorite sport is football, Our boys do love to play football and it teaches them coordination, team spirit and sportsmanship.