About The Trust
The Chhatrapati Shahu Institute of Business Education and Research Trust, was established in 1976 by Late Dr. A.D. Shinde, a practicing Chartered Accountant and Professor of Accountancy and Taxation under the able guidance of Late Padmabhooshan Vasantraodada Patil, Ex. Minister, Maharashtra State.
About the School
Radhabai Shinde English medium School was established in 1989, at the express desire of the people of Kolhapur. With a view to cater to the needs of the people, Prof. (Dr.) A.D. Shinde a renewed C.A, and then the Dean of the faculty of Commerce, Shivaji University started this school in the name of his other Smt. Radhabai Shinde. The School was started in June 1989 with 32 students and 2 teachers. During the span of 23 years, the school has more than 1500 students on its roll and 60 trained teachers. We have a majestic school building and also a vast play ground with sports facilities. The school library has, on its shelves, 3300 volumes comprising of story book as well as informative books. Computer education is compulsory for the students from Ist Std to Xth Std, for which, the school has an up-to date computer lab.
Other Institutions run by our Trust :
Chh. Shahu Central Institute of Business Education & Research, Kolhapur.
V.P. Institute of Management Studies and Research, Sangli.
Dinkarrao K. Shinde School of Social Work, Kolhapur.
Vasantdada patil Professional Computer School, Kolhapur
Dinkarrao K. Shinde College of Education, Gadhinglaj Dis. Kolhapur.
College for Non Conventional courses of Women, Kolhapur.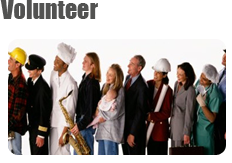 We are always delighted to accept offers from parents and members of the community to help out in school activities. Volunteer roles include:
In class reading support
If you're passionate about reading and would love to share that enjoyment with children in our school, then please enquire about our in class reading support. You will be paired up with a class and Communicating with the class teacher and determine a suitable time to come and hear children read and encourage them with their individual reading skills.

Expert Visitor
To enhance the learning experience of the pupils within the curriculum we are very keen to hear real life experiences from people who have stories to tell. From what it was like to live through a war, through to life as a marine biologist, if you feel you can help to bring our curriculum alive, please contact the Principal.