Our Activities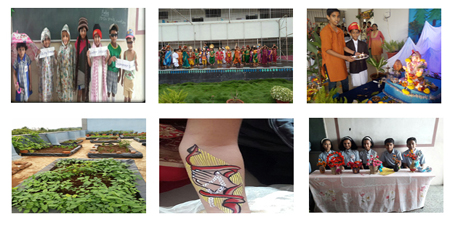 There is a great saying "Real Education fetches you more than a job. It teaches you to live. It can not be measured in any tangible way " .
Education is a pretty broad concept that surpasses the four walls of a classroom.The core aim of education is to foster all round development of a child.
All round development essentially means intellectual,physical,moral,sensible and social development.It can be achieved only through education.Education plays a fundamental role in making of a man and his development as a culturally wel developed person.
By providing a conductive and encouraging enviroment,students of RSEMS are mentored to participate in a variety of intra and interschool activities/competitions.
These activities enhance and enrich the regular curriculam.They give the students a chance to think out of thir box.RSEMS believe a creatively inclined child has a positive bent of mind and aesthetic approches in every work he/she does.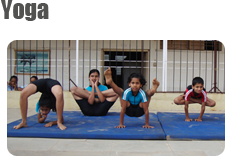 Yoga helps to discipline mind and body and at R.S.E.M.S. students are taught both.